Written by Niuean Dave | 01 April 2015
Posted in NZ Rankings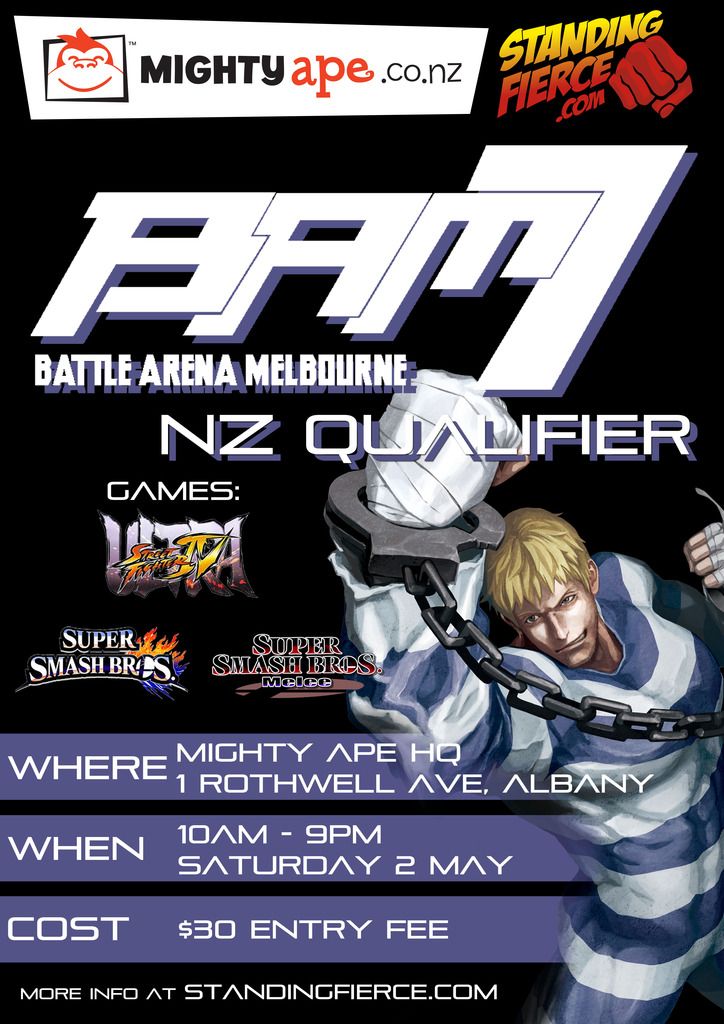 After the success of out first Australian qualifier last year, we are back with another opportunity to send NZ's best fighting game players over to Australia and represent us at BAM7.
 
The 7th iteration of Battle Arena Melbourne is testament to the strength of the community and the Tournament Organisers.
 
This year we have been lucky enough to secure a venue that is befitting an event of this manner.
 
Mighty Ape​ have come on board and are allowing us to host our qualifier.
 
For those of you who have been living under a rock, Mighty Ape is one of New Zealand's biggest online retailer.
Mainly focusing on all things Video Game, they also stock a whole bunch of pop culture goodness.
 
April 25th was our original date, but after reviewing the calendar dates, we felt that the date should be kept to the people who fought for it so we have moved the event to the following weekend.

I hope this does not deter anybody from coming.
We apologize for any inconvenience this has caused.
So without further adieu:
 
Super Smash Bros. 4
 
Tournament Info and Discussion:
So click the links, do the things and we will see you all on the 2nd of May.
More Articles...